I can never thank God enough...(a tribute to my MMU buddies)
As we all know, friends are important in life. Without friends, our lives'll be just as empty as the inside of a famished cow on the brink of death or just be as dry and meaningless as daging salai. Lo and behold, I've just given you a kindergarten lesson.
----------------------------------------------------------------------------------
From the placid but barmy
Ng Su Chee
to the eccentric and happy-go-lucky Alan, and the zany duo
Anas
and
Stephanie
to the seemingly repressed '
Chicken'Lau
, they are a bunch of wackiest, craziest, greatest, 'slap-me-quick-I'm-drunk-est' and most damnable people in the world! I've always considered myself real lucky to have known this group of people (Darry, Woonloong, Kester, Matthias, Christine, Melissa Tjen, Evan and Alan) during hostel days. From there our friendship just took off to a roaring start, and we literally went through everything together up until now. It was also an incredible stroke of luck that some of us could get an apartment in Cyberia together later on.
And we did some real crazy things in that apartment, I must say!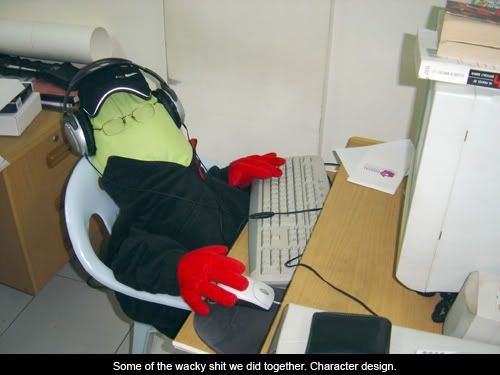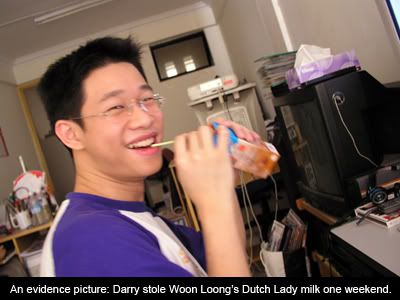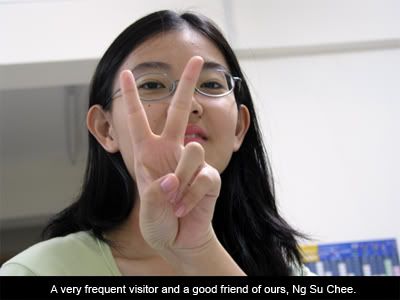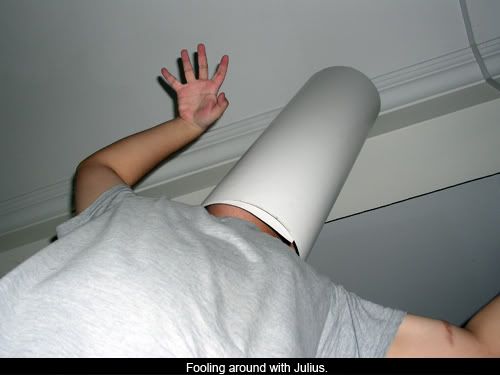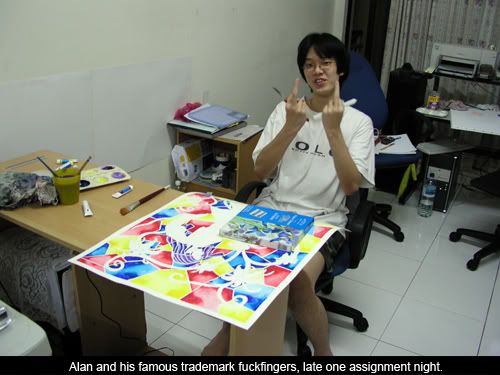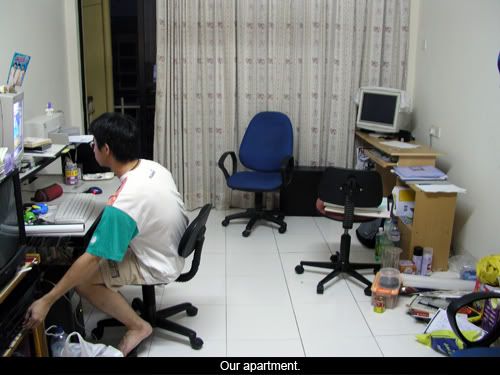 Then comes Delta Trimester 1, the era of our internship. For a whole trimester we were out of Cyberia for the moment, or rather, I was. Here was a time I got to know some other friends better. Friends whom I just took for granted to be just mere acquaintances, friends who proved to be very valuable allies and well, great friends after all.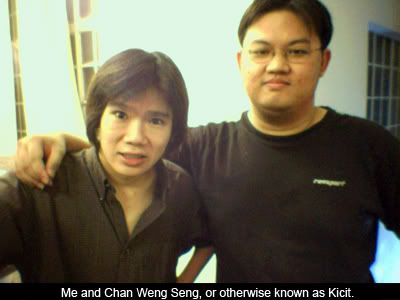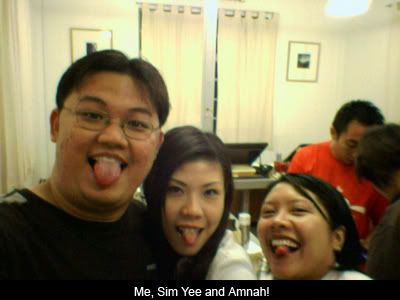 Thanks for a very enjoyable internship, Kicit, Sim Yee,
Amnah
and Darrel!
----------------------------------------------------------------------------------
And lo, our great reign in Cyberjaya came to an end with a great trip to Genting.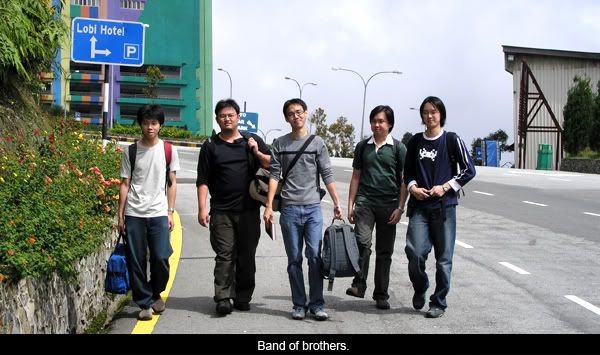 One thing I must say about these bunch of people that I've known, is that I've really learned many lessons from them. Getting together with them, be it to watch a movie, to have dinner, or even for a bull session really makes me feel one with them. Never have anyone accepted me as I was, never have anyone made an impact in my life such as them. I can never thank God enough for the group of friends He has given me.
Thanks you guys for making my university life a breeze. I apologize if I ever did or say anything to hurt you. I can never forget this particular phase in my life for as long as I live.