Calibrate schmalibrate!
Feel the burn, baby? Feel the burn?
No, I'm talking not about workouts, I'm talking about the NEW SEMESTER OF SCHOOL!
Yessss loidies an' gentlemen, it's going to be a very very busy 4-5 months ahead starting - no points for guessing - TODAY! No, actually last week. No last month! Hmmm.
SEE?! That's what I mean! I'm always playing when I should be working! I've always flopped when I should've flapped! AAAHHHH! BEH TAHAN sometimes - so much more that I haven't done on my university Final Year Project! Not counting my part-time work and personal projects even. It's STAGGERING! I feel like exploding right now for you all to see! Not that I'm complaining, cos my mates too got their own FYP worries, but...it's just how I'm feeling right now! STAGGERING REALITY!! It's killing! The real life is killing!! ARRGHH! If I illustrate my current condition in a statistical format, it'll be this: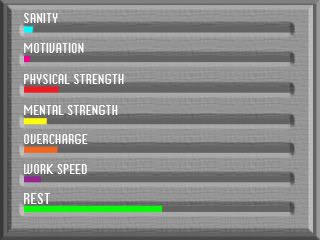 with me looking like this: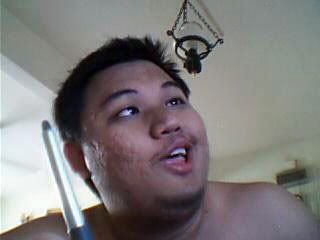 OK. Phew. I've got to take charge. There's got to be more discipline here. Good thing there's the statistical graph - I could use it to calibrate myself to maximum efficiency. OK. I need to get more work done. To do that, I need more
motivation
. But I can't get enough
motivation
without proper
rest
, can't I? Hence: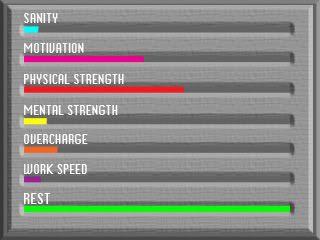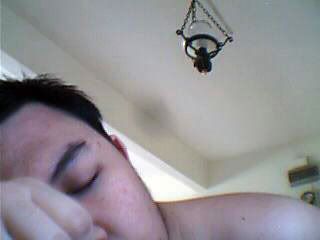 Nice. With some
motivation
I can definitely go on. A much needed
rest
for most of everything to increase a little. For a more efficient resting period, let's forget about work!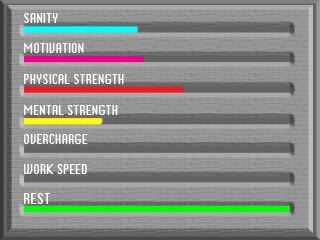 But wait, too much
rest
and I'll become a hopeless hedonist! WTF am I doing!! Damn, some of that
sanity
has got to go, i guess...to make way for some working overdrive. Not to mention the
physical strength
too...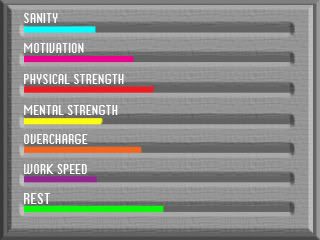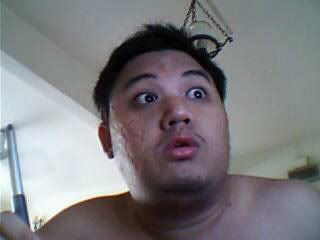 There we go. I'm working steadily. However hmmm...not enough
work speed.
Damn I'm like an old slug moving inside jell-O! Gotta up that
work speed
a lil...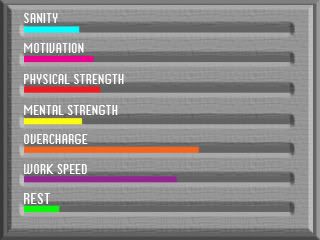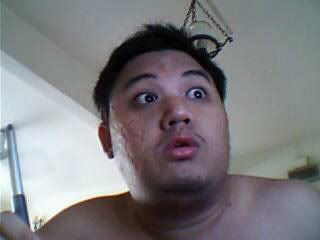 Looks OK still. Let's have more working
overcharge
!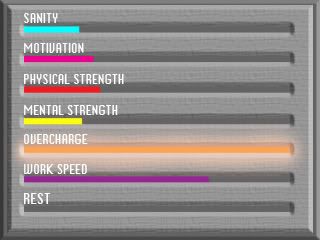 Yeaaahh! Ride im cowboy!!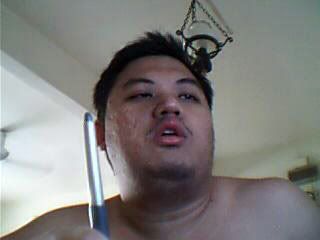 eh?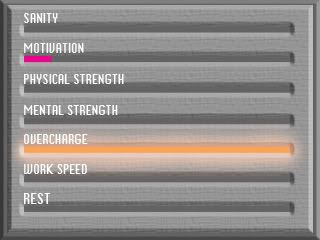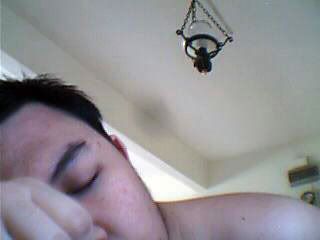 OH NO! MELTDOWN!! I gotta get myself back on! Shit! What to do! WHAT TAE DOOOOO!!!!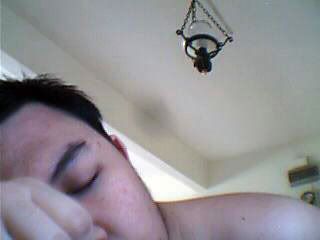 Damn, cut the power! Cut the DAMN poweerrr!!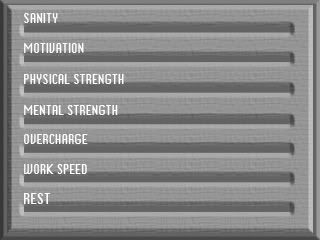 ...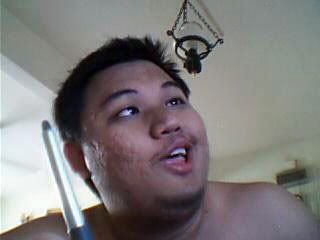 EH? What th...nothing's working!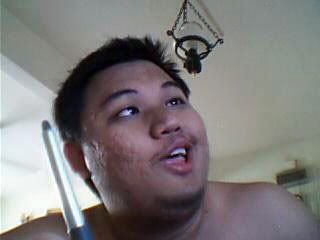 Need
rest
! Need
rest
!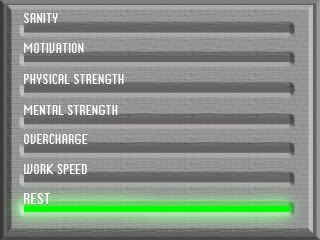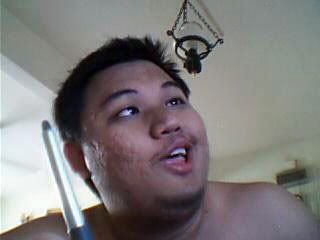 Dammit, NOTHING'S WORKING!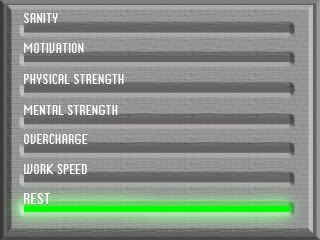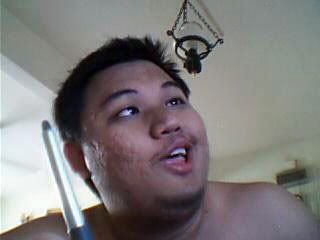 oh well.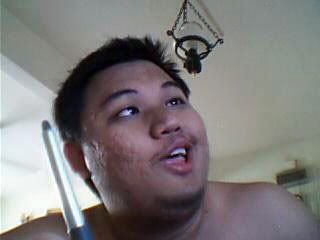 I recently read an online article whereby the author discussed whether if people are becoming more machine-like in the 21st century. I stagger to think of how true this is...