Compromise!
Oh man. Yesterday I experienced THE most compromising situation of my entire freaking life.
I had to check that suspicious e-mail. I had to take a look. Arrrghh I had to EVERYTHING!
I just got back from the Adobe Production Studio Suite launch seminar at J.W. Marriott, and took a nap. Mundanely enough I woke up again around 3:30 a.m. to start work on my project. But before that i did the customary checking of my e-mails and other messages. And everyone had just gone in to sleep. So i did just that.
Among the new mails i got was one from my pal (won't say who), which subject is, 'dun work so hard, try to relax', and it was an .avi file. Thinking it was a funny advert or joke, i saved it and opened it up to view.
Hell.
It was a 1-minute porn video clip of a masturbating teen girl. T'was the first time i received such a thing over my e-mail. I was caught off-guard. I was rendered powerless under a strong mind-numbing immobilising spell! Crap. I slobbered (eyes open wide with tongue out, okay) helplessly over my new prize. Like a dog in heat.
Then came the compromising part.
Just when i thought everyone was asleep, ten seconds into the damned thing my mom came out of her room into the hall where i worked. And I didn't notice shit. I must've looked like King Kong spying on Ann Darrow playing with herself. Gandalf watching Samwise and Frodo doin' it secretly. "Julius? Why aren't you sleep?" mom blurted out. Whoa. Okay. I jolted upright in supershock. Sweat was breaking out everywhere, hyperventilating. Too late to press the little small x at the right-hand corner of the window. I missed it completely anyway and maximised the damn media player instead.
There goes the dedicated, hardworking-boy image. Mom must be thinking i watched porn every night. Dammit. I am innocent I tell you. Innoceeeeeeennnt...!! [falling into a black, bottomless pit, all the while shaking a defiant fist at audience]
First time such a fuckup was happening. It was hard to sleep that night. Kept thinking unsavory thoughts. Being an amateur, I prayed so hard before finally falling asleep. God must've been crossing his arms and giving me that 'I told you so' smug smile, but listening anyway. Dunno how to deal with it the next morning. However it was all okay - my mom, she was understandibly SLIGHTLY nervous, and all apologetic-like to me. She never questioned me, and she kept on talking about how it was time to shoo out my leeching, working, 4k-a-month second bro and let me have a room of my own at last. Ach...and all the time i said nothing. Even though mom's tones imply 'no worries, everything's alright', I felt like a total idiot. Or more correctly, a total jerk.
Oh well, i'm just glad it ended sorta okay, praise God. I swear I'll never open video files like that again, or devise a better alarm system...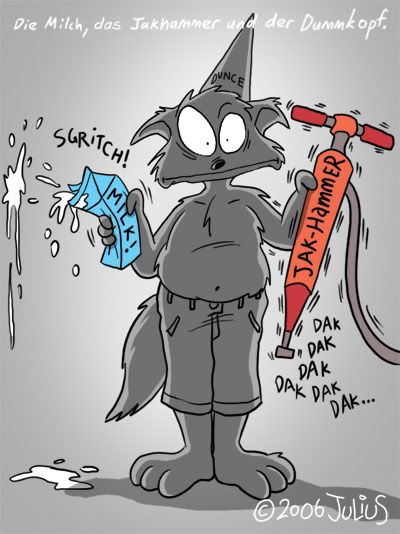 So kids, the lesson to learn from all this is, NEVER watch porn - even if you are
*checking*
, or
*researching cinematography*
, or just plain enjoying it.
And if you do, DON'T share it, especially if your friend to share with is an idiot.
Or a jerk. Same thing.