Long Post - 2 Decades of Julius
Sigh...another year gone, another phase starting. All in all, 2005-2006 was a very good year for me. In fact, the best year ever. Better than all the other remaining years of my life combined.
Why?
Cos this year taught me that I'm not so much the loser I thought I was. Cos this year I learned valuable new virtues to guide me through the journey of life. Cos this year I learned a hell of a lot of new things career-wise. Cos this year I discovered my true calling in life.
Also,
Cos God has been with me a lot this year.
All my life it's always been about arts. Since the age of 3 I've never stopped churning out drawings. I'd draw on every empty piece of bleached, flattened wood-pulp I'd find. Then, ever since the age of 7 my ambition has always been an 'artist' when asked by my parents, teachers or other family members. That brought on a lot of raised eyebrows and skepticism, I must say. I can remember the day a primary school teacher of mine interrogated me for a long time after asking me what I wanted to become when I grew up. She was rather irritated when I stood my ground about becoming an artist. To her, to become an 'artist' was like saying 'I wanna be a criminal'. Man. Talk about professional indoctrination.
Yeaaaaaahhh, click on the image for a larger fuck you teacher.
Then sometime in the mid of primary school I started exploring comics. Hee hee. What a life that was! Not that I started drawing comics only in primary, but believe it or not I started comics since I was 6 or so! I was inspired by all the local comic magazines I bought, along with some European comics my brothers had at that time. It was a local comic strip then called 'Croc Roo' that got me thinking, "man, I wanna do that!" and got me started. I just HAD to draw! I copied alot then.
Here's a sample of an early comic of mine. =) Wish I still had my EARLIER ones, which were cooler and funnier but they all have since been turned to crap and could not be found.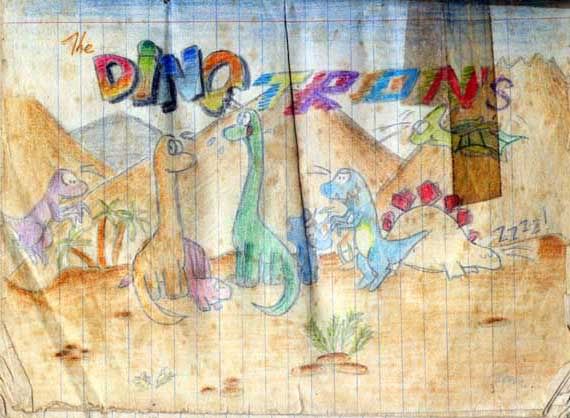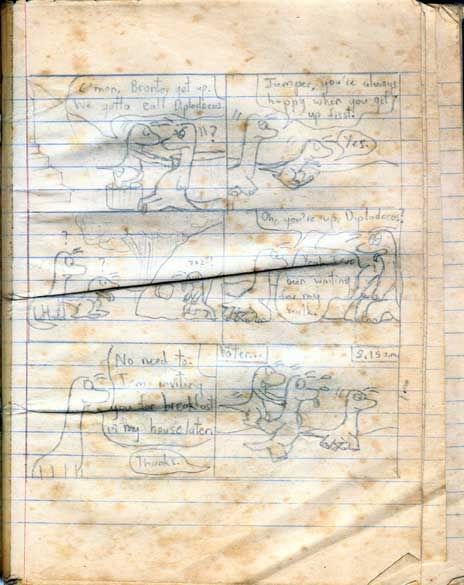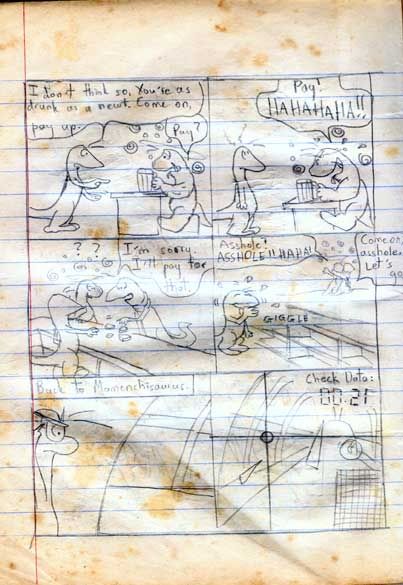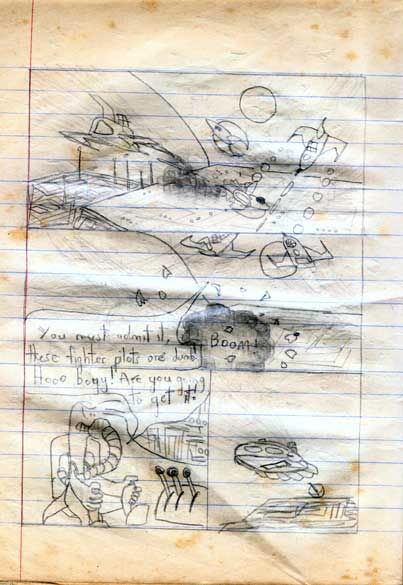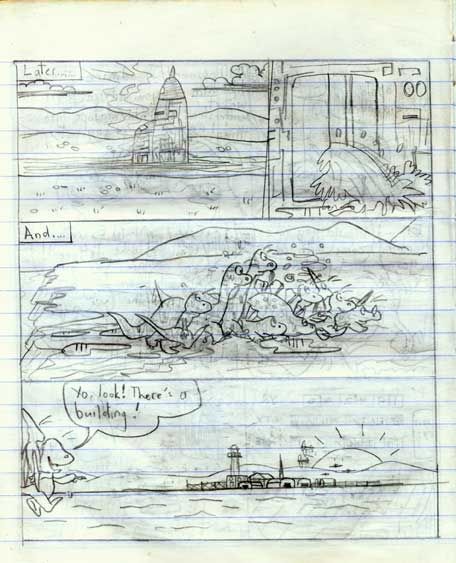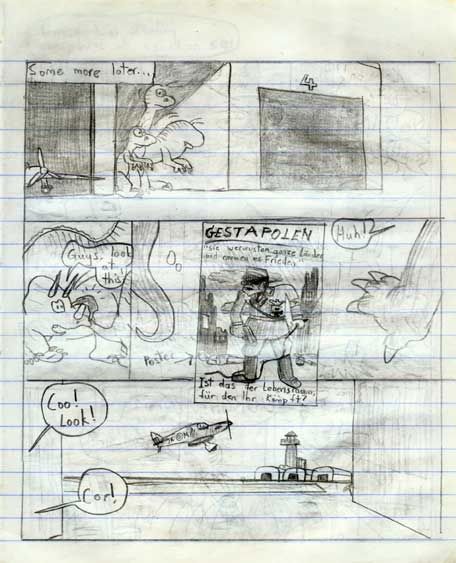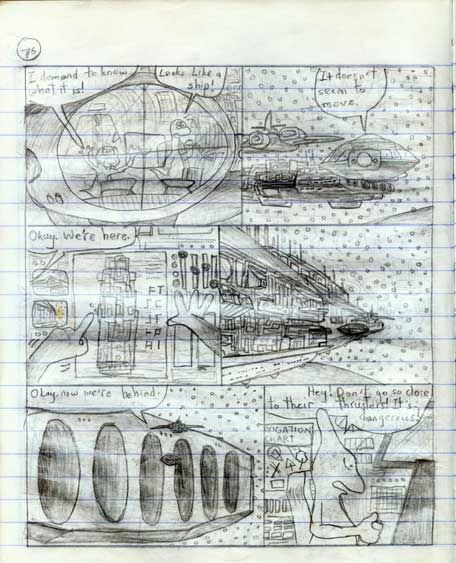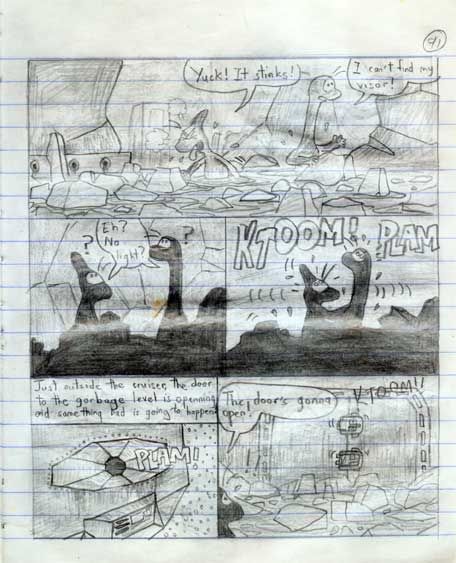 My old school buddies - if you're seein this, remember all this shit? Hahahahahaha.
Then came my 'controversial' secondary school, where things were not any happier but I still churned out some pretty good shit. This was the time I was influenced by much American and Japanese stuff. They both fought a neverending war within me. Here are some of my work then: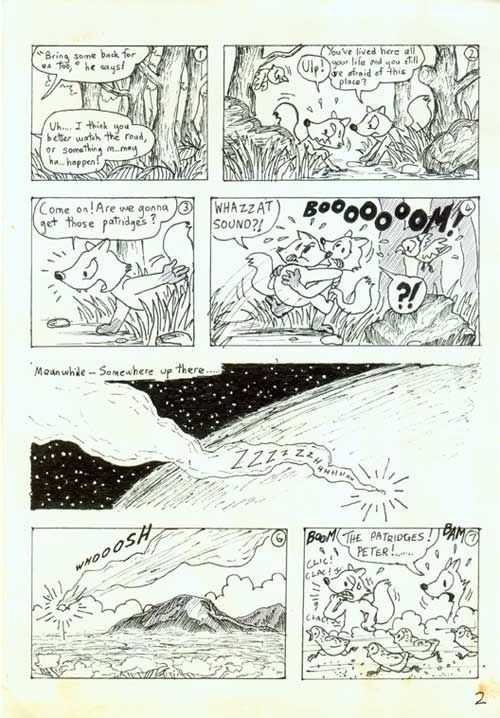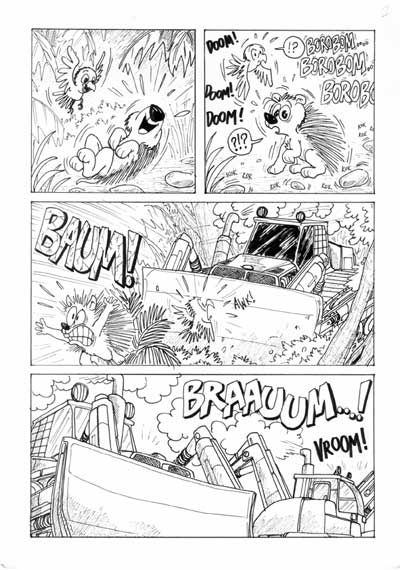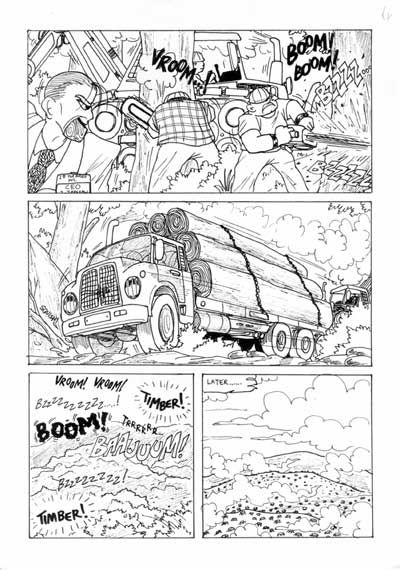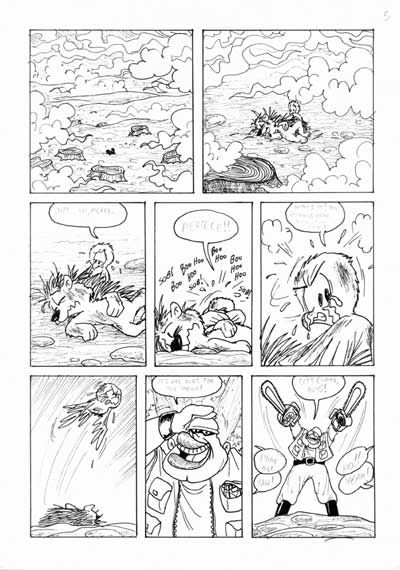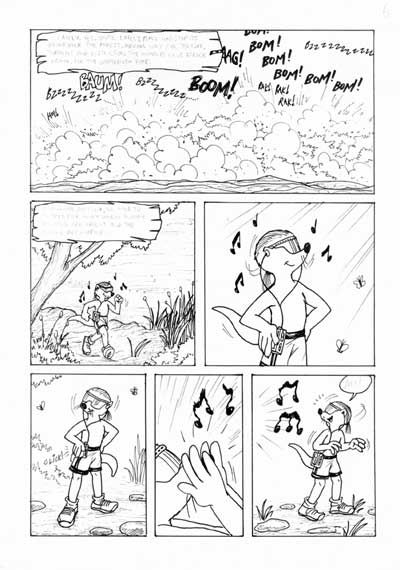 More Japanese influence. This was during campus: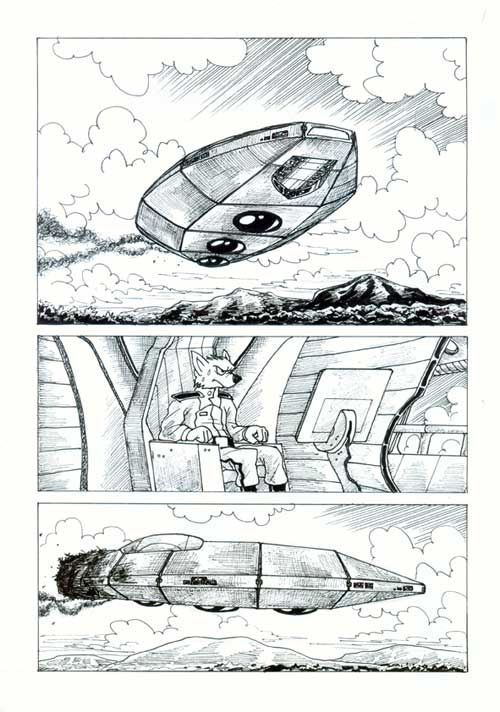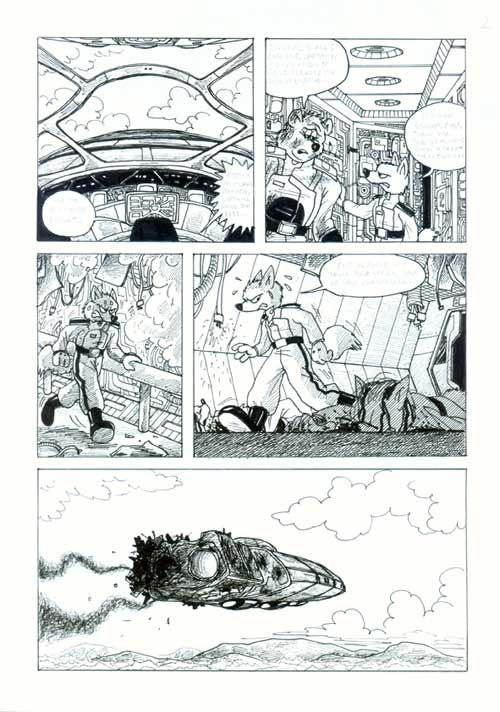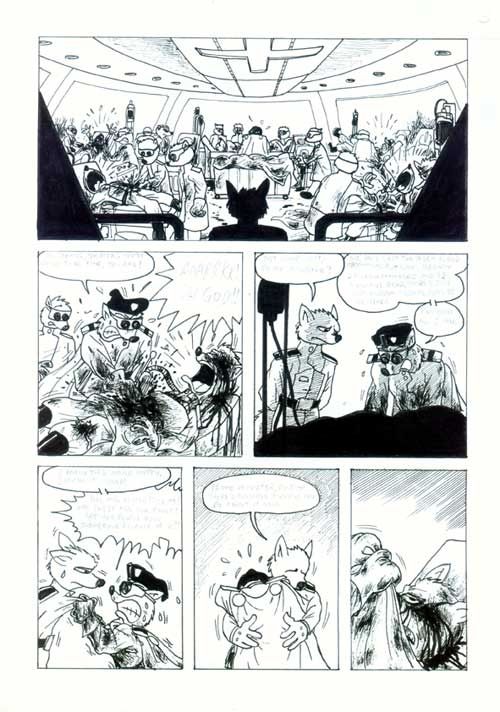 After all that comicking and drawing, I decided that it simply wasn't enough. I wanted to do more. I wanted to play god (heh-heh...) and give life to my creations (gweeeee!).
Animation came into my life in two very contrasting stages: the first stage is in the form of tedious, boring and fermented university assignments and classes where I've gotta do all that 3D stuff. At first I thought I liked it and wanted it, but then I was wrong. I couldn't do 3D. I designed characters which were all not fit for 3D animation by a mere learner. Check out this shit: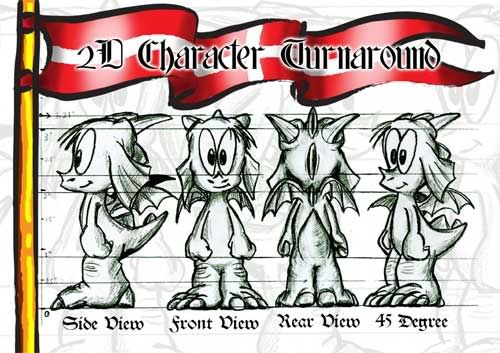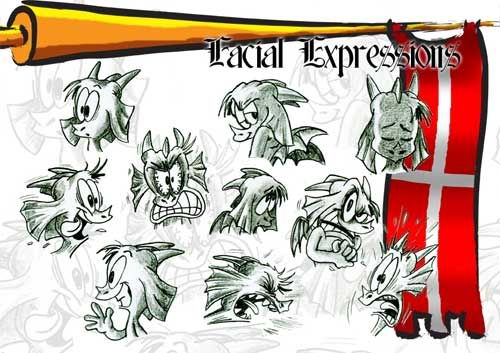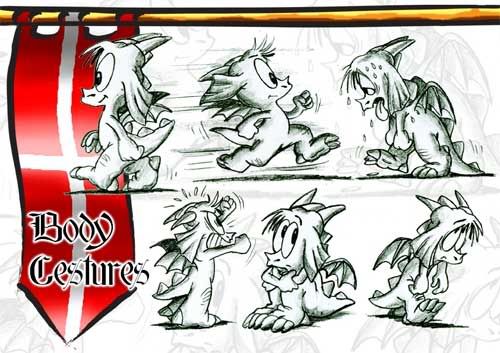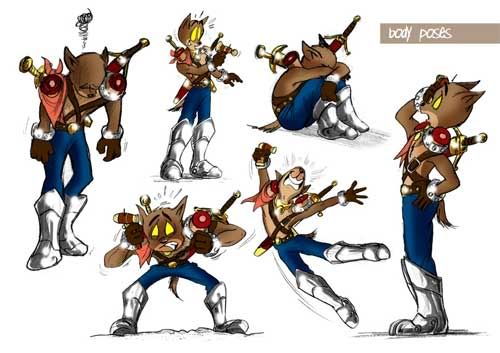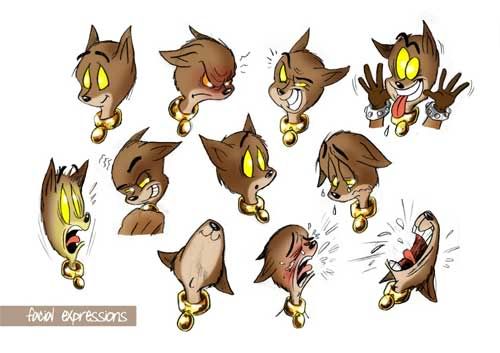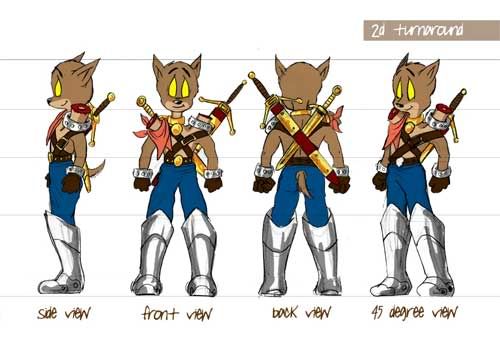 Yeah animate THAT crap, for chrissakes! Maybe a veteran animator can, but it was just too much for me. I didn't know what I should go for when designing characters for 3D. And best of all, they (tutors & lecturers) never tell us shit. There's just too much technical for me to stomach. Everything was sticking and smearing all over in the wonderful world of 3D! Not the way I wanted, hell no.
However, as time goes on...
I ditched my Film and Animation course for a year and found work in a 2D animation company called Inspidea Animation Studios. Andrew Ooi, my boss was kind enough to take me in as a production designer despite me still having classes in future and having not a scrap of qualification except my portfolio. It is here that I re-discover animation in the form of 2D. It is here that's where I found real education: the correct way of drawing, disciplines, principles to follow, etc. Lotsa cool and talented people here enlighten me in things I never knew before.
Since then my interest in traditional/2D digital animation had taken off gracefully like a swan. And what's more, I've started studying and doing research on the topic a lot lately! I installed bitcomet in my PC! I started downloading cartoons! I joined in with my pals in office for discussions over what's the best cartoon show in TV history! They taught me where to get stuffs and who's who. I swooned over the works of Chuck Jones, Friz Frieleng, Tex Avery, John R. Dilworth, Genndy Tartakovsky, Joe Murray and John Kricfalusi. And also others like Charlie Adler and Carlos Alazraqui.
With that much inspiration, who's to say this is the start of a new and wondeful career for me, eh?
Can't stop praying, can't stop thanking God - Julius